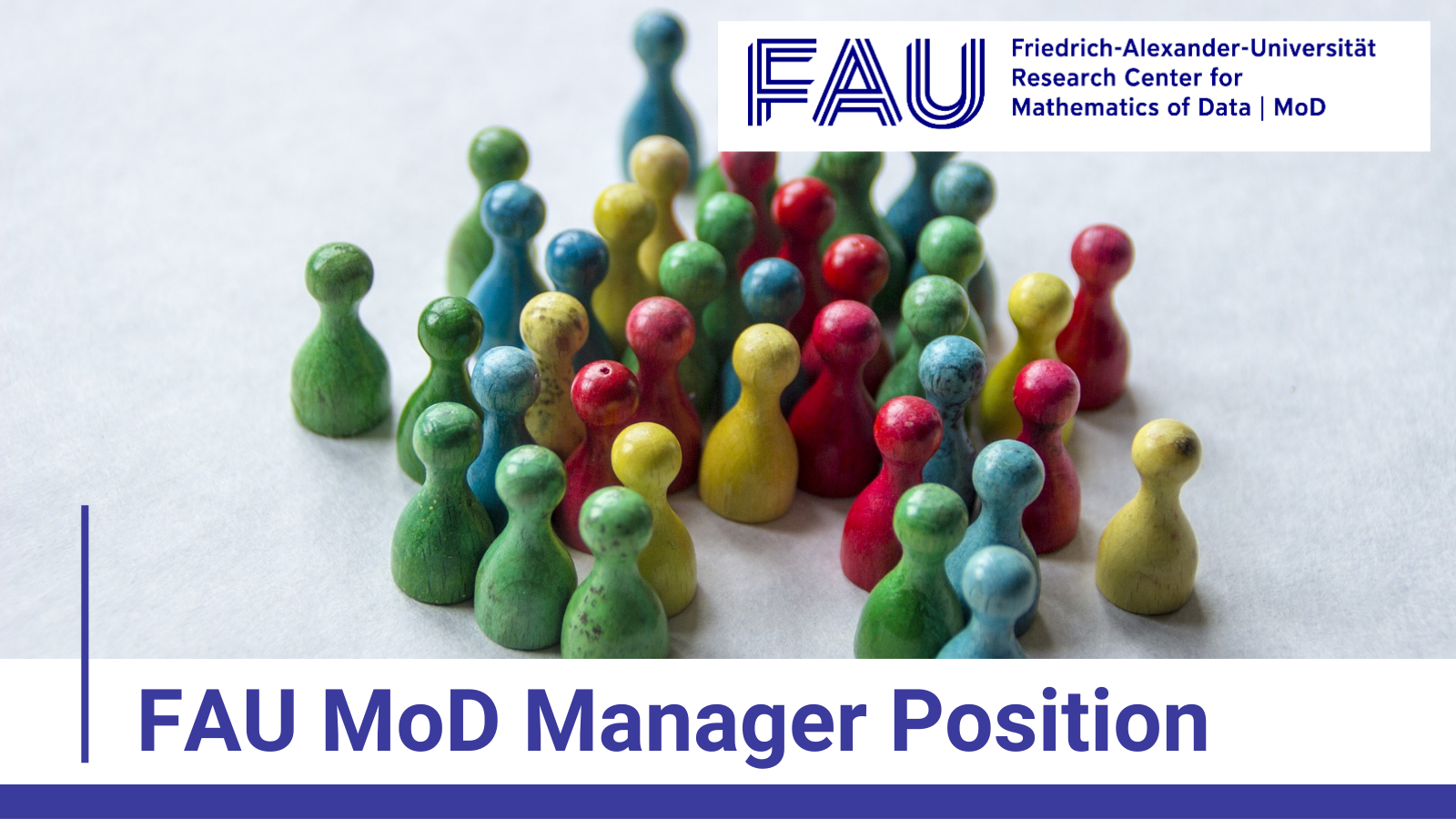 Project Manager position
FAU has recently established the new FAU Research Center for Mathematics of Data (FAU MoD)
The FAU MoD aims to become a highly visible interdisciplinary research center, an incubator for future collaborative research grants and a hub for the key research priorities of FAU. Anchored in the Departments of Data Sciences and the Department of Mathematics, coordinates activities with other groups, Departments and Centers at FAU and in its perimeter, in the broad field of Mathematical and Data Sciences.
With this goal, we aim to integrate a new Project Manager.
Application Deadline
Submissions until May 31st., 2022
Searched profile
Full-time or Part-time Project Manager with excellent organizational skills and interest in Research & Development (R&D) project management.
The activities to be developed include:
• Design of institutional structure and procedures.
• Fund raising and support in applications for third party funding.
• Strategic integration into the FAU innovation agenda.
• Coordination with partner institutions.
• Organization of scientific events.
• Dissemination activities and social media.
• Budget management and monitoring.
• HR management.
• General organization.